Our Client
A state-owned shareholding commercial bank in China, our client operates 55 branches across the state, with institutions set up in Beijing and Shanghai.
Needs Analysis
Financial services were a lengthy process to the users therefore the bank required automation solutions for efficient operations, while having innovative services to increase their fixed deposit uptake.
The Solution
Automated Branches
AUTOMATED WORKFLOWS
Integrated with face recognition and OCR reading technology, users can conduct self-service applications and automated form filling without the need to wait for a teller.
SELF-SERVICE FIXED DEPOSIT MACHINE
Apply for and claim maturity of fixed deposit from the machine without manual filling of forms and queuing to see a teller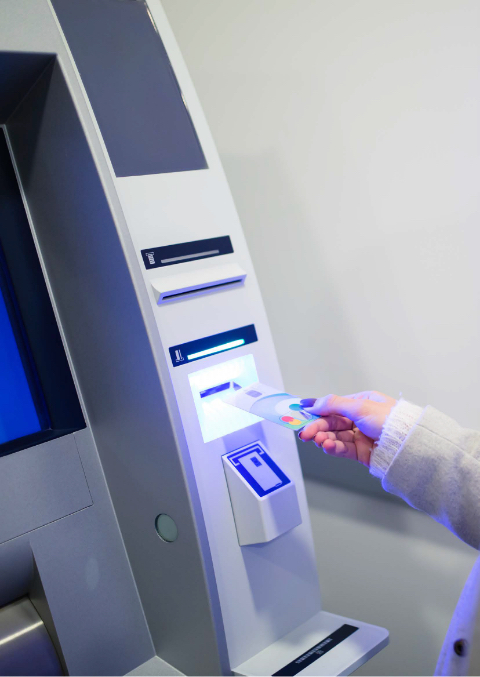 Benefits
24/7 Secured, automated, self-service banking with e-KYC
Optimized workflows with a paper-less process, ensuring no human error

Increased transaction volumes with a small footprint

Resources are upskilled for greater value work
Improved branch customer experience with no more queues

Enhanced security with biometric authentication for verification of user