The New Normal: Contactless Work & Play
In these unprecedented times, keep your employees and facilities safe with contactless attendance and temperature controls.
Equipped with industrial grade binocular camera and face recognition technology as well as infrared thermal imaging module, ADERA's BCAT-800 allows you to effectively monitor access to offices and buildings in a hygienic and smart way.
Stay healthy, stay efficient.
FOR OFFICES, LOBBIES & PUBLIC SPACES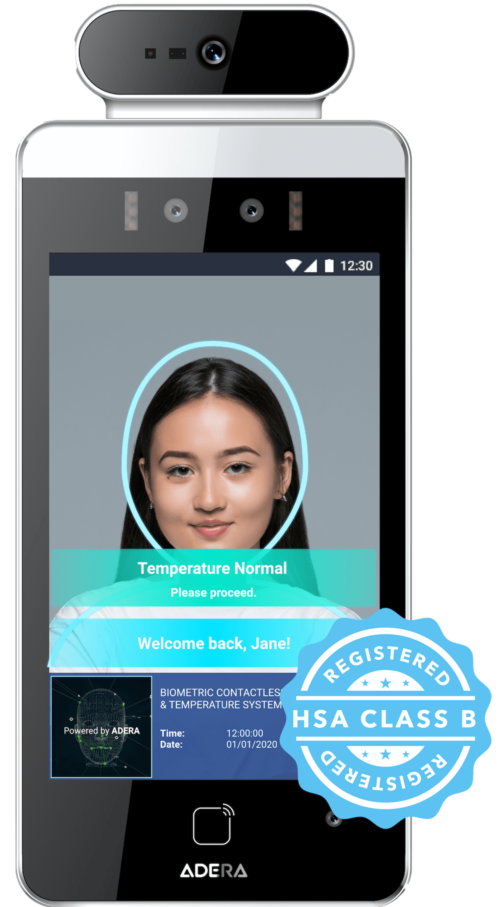 Biometric Contactless Attendance & Temperature System
Benefits
Fast & Accurate Temperature Reading
Face Recognition for Attendance & Mask Detection

Ensuring a Healthy and Hygienic Public Environment

Easy Setup - Standalone Device or Network-Based Available

Night Mode Available

SafeEntry/TraceTogether Enabled

Customized According to Your Needs Available
in Server-based or Standalone Mode
Temperature
Taking & Mask Detection
SafeEntry & TraceTogether by QR Code
TraceTogether Token scanning
Face recognition
for attendance
SafeEntry
by NRIC
BCAT 800
BCAT 801
BCAT 200
FOR LARGE SPACES & ENTRANCES REQUIRING MASS SCREENING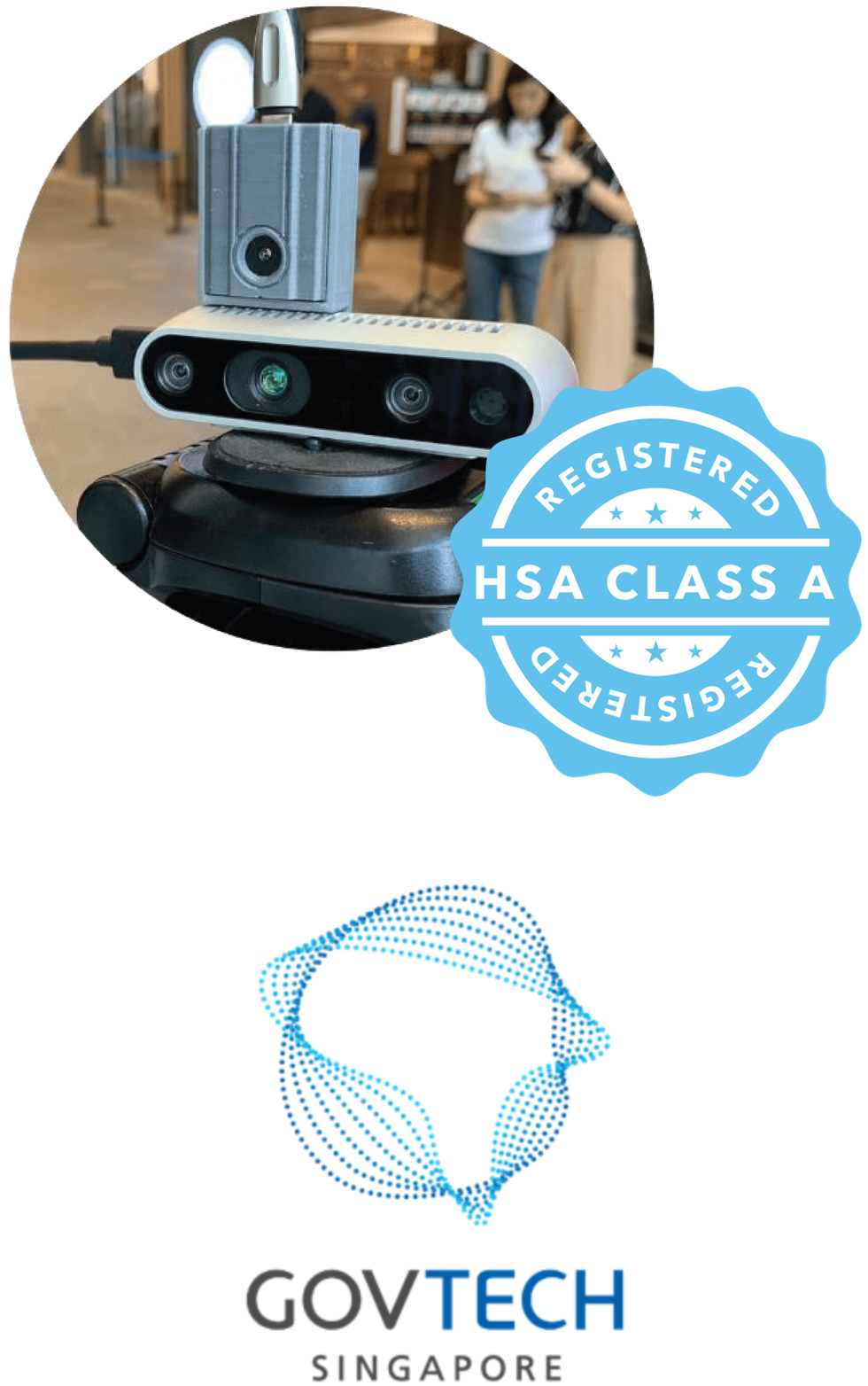 Mass Thermal Scanner
Benefits

SMART - The AI algorithm only recognizes human faces and not affected by hot or cold objects

SAFE & HEALTHY - No more physical contact with manual Scanning
FAST & ACCURATE - Screens up to 10 faces at once with instant temperature sensing

EASY SETUP - Simple link up to a monitor with temperature indication using colour codes

MOBILE - Compact and light for indoors and outdoors Deployment

AFFORDABLE - With no infrastructure required, conduct mass temperature screens the efficient yet affordable way

USER FRIENDLY - Easy to understand with colour indication - green for normal temperature, red for high temperature and no mask alerts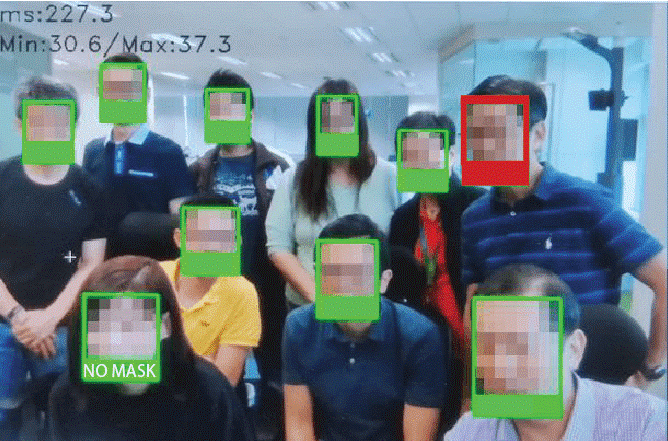 APPLICATIONS
√ Alert on high temperature detection by email
√ Facial detection, does not recognise hot or cold objects
√ Ability to sense temperature of individuals with masks or headdress
√ Colour indication for efficient monitoring
√ Ability to create image snapshot and save it to a local folder
√ Real-time image processing powered by AI