News
Workflow Automations
Thinking of improving you company's efficiency? Here's how workflow automation can help
Workflow automation is when you take a traditionally manual process such as filling in an online form with personal details to using an automated system which fills up those fields for you, these also include processes like data collection and digitizing written forms. The automation of workflows is based on workflow rules where human tasks, data or files between people or systems are based on pre-defined business rules.  So basically, workflow automation happens when you create a set of rules to automate key steps (MailChimp, 2021).
Every time you receive a notification from an auto-responding email, update about a meeting time or location change, scheduled blogpost or a notification from your social media applications you are engaging with an automated process. In short, any process that can be diagrammed and fit into a simple flowchart is a suitable candidate for automation. If you have not automated any of your existing workflows, then you can be sure that your competition probably has.
Potential for Workflow Automation
Among business processes, 60% of occupations could save up to 30% of their time with automation, including the review and approval of paperwork, generating sales leads, and processing large documents. Automation can surface content that is particularly relevant, meaningful, or exceptional, so that professionals are free to focus only on situations that require their expertise and intelligence.
Nearly 20% of CEOs' time is spent on work that could be automated. Automatable tasks include reviewing status reports, preparing staff assignments, and analyzing operational data (Kuligowski, 2021).
Finally, just 4% of common workplace activities involve human creativity, and only 29% require a human ability to sense and respond to emotion (McKinsley, 2020).
The potential to free up 20-30% of every single work day for tasks that require intelligence, expertise, creativity, or sensitivity cannot be underestimated. Companies that adopt automation are liberating their employees to work at a higher level every day, and this advanced competency and creativity of the workforce influences every decision. These companies are more competitive, more effective, and connect more deeply with their product and their customer (Naidenov, 2018).
WorkFlow Automation Departments Examples that can benefit using automation processes:
| | | |
| --- | --- | --- |
| HR | Facilities | IT/IS |
| Benefit Changes | Office Relocations | IT service requests |
| Timesheets | Resources Scheduling | Security Access requests |
| New Hire Management | Facility Access | New Account Setup |
| Employee Onboarding | Sales | Change requests |
| Employee Offboarding | Quote Approvals | Finance |
| Vacation Requests | Proposal Approvals | Security Incidents |
| Invoice Approvals | Product Discounts | Marketing |


Benefits of Workflow Automation
                                                                                             Workflow Automation can help increase employee productivity and increase efficiency
Streamlined communication
Workflow automation can significantly improve communication between your team members. Since employees often cite stress due to poor communication as a reason for leaving an employer, this type of software could help you reduce turnover. Workflow automation improves communication by eliminating the need for team members to remind each other when something needs to be done; they'll receive those reminders automatically (Fradin, 2019).
Increased accountability
By automating your workflow, you can assign responsibility to a team member for every part of the process, reducing the chances of something slipping through the cracks. Each step of the process is assigned to someone. This not only helps ensure all of the work gets done, but can also reveal inefficiencies or weak spots in your process.
Cost savings
Workplace automation could save your business money by eliminating costly errors and streamlining your processes to help employees complete them more efficiently. It might also allow you to save money on administrative labour, since repetitive, time-consuming tasks will be done automatically.
Empowered employees
Because workflow automation conveys to employees their exact role in the process and the tasks they are responsible for, they can manage their work more effectively and take accountability for anything that goes wrong. Thus, managers do not need to oversee every step of the process or check in on employees.
Efficiency
Workflow automation software makes it very easy to assign roles, space out tasks and grant approval responsibilities to appropriate team members. This speeds up processes that previously required manager intervention. 
Productivity boost
Workflow automation allows employees to devote their time to higher-value assignments. "In client-facing industries like law, finance, and insurance, this can lead to serving more clients in a shorter amount of time with higher profit margins."
Higher-quality work
When employees have more time for the important work they care about and were hired for, and with the software handling the more mundane and human-error-prone tasks, you're bound to see more quality output from your team (Kuligowski, 2020).
Problems with using Manual Processes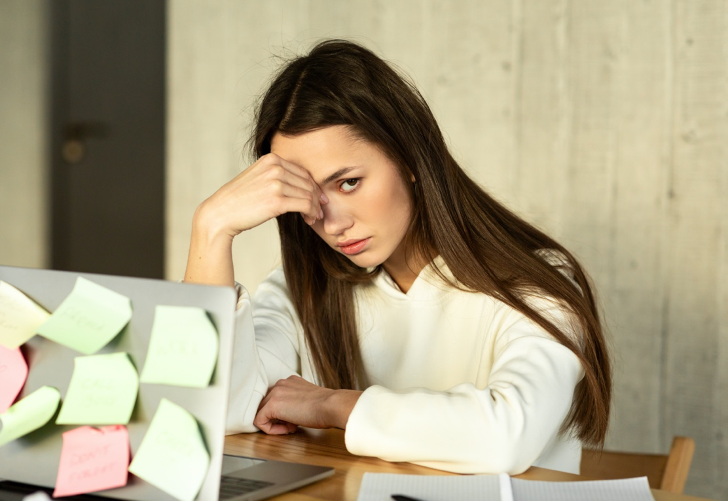 Inconsistencies and inefficiency often go unnoticed and can reflect badly on the company
Manual processes tend to kill morale, passion and productivity within a company. Here are a few challenges that your company might face in your given industry:
Unclear Boundaries
Departmental lines are increasingly blurred. Contact centres become tied with marketing, sales, shipping and even product development. Human resources, legal, IT and communications teams must be aligned to effectively manage workforce issues and other company-wide responsibilities.
Poor System Integration
With more automation comes more processes that require integrated processes to guarantee success. For instance, in a contact centre there might be heavy reliance upon CRM, inventory management and order tracking solutions, which means employees must be aware of all of these systems if they want to optimize the customer experience. However, without a standardized solution to access these processes they are forced to constantly shift between multi-sources of information, resulting in confusion and gaps in productivity.
Complacency
Oftentimes work process flies below the radar because that how things have always been done, so why should it be changed?  Choosing to overlook the impacts of process is the beginning of the snowball towards failure, and it typically stems from one of two sources:
Ego. This is the quality that want to abdicate control because he or she operates under the assumption that knowledge is power.
Fear of questioning. Even those observant employees who notice the bottlenecks and challenges produced by process choose not to question it because they do not want to rock the boat, which is a sign of low organizational trust.
Redundancy
There's nothing better than having to do the same task twice because of miscommunication. "Do it right, or do it again." Excessive process makes it difficult to know who knows what, which leads to duplicative efforts and wasted time, money and mindshare.
Inaccurate Insight
Even with data available, leaders may receive inaccessible or erroneously reported information due to a lack of real-time reporting, simply because there was too much process in doing so. Leaders who lack the most relevant insights at their fingertips are less likely to make smart decisions. If a leader doesn't know what the next decision point is to be made (i.e. where did the conversation leave off? How many actions were completed? Is the project timeline accurate and feasible?), it's difficult to decide what efforts need to be redirected or cancelled and when (Forbes, 2021)
If you are thinking of improving your business functions and increasing efficiency at your workplace through the use of workflow automation services please feel free to visit our website at www.AderaGlobal.com or contact us at: info@aderaglobal.com.
References
Boss, J., 2021. 5 Ways Your Business Processes Could Be Hurting Your Business. [online] Forbes. Available at: <https://www.forbes.com/sites/jeffboss/2016/11/01/5-ways-your-business-processes-could-be-hurting-your-business/?sh=1fe74ca152e9> [Accessed 16 March 2021].
Chaosadvantage.com. 2016. Phoenix Payday Loans. [online] Available at: <http://www.chaosadvantage.com/how-to-build-trust-workplace/> [Accessed 19 March 2021].
Chui, M., Manyika, J. and Miremadi, M., 2021. [online] Available at: <https://www.mckinsey.com/business-functions/mckinsey-digital/our-insights/four-fundamentals-of-workplace-automation#> [Accessed 23 March 2021].
Deshpande, A., 2021. 50+ Key Business Automation Statistics for 2021 – frevvo Blog. [online] frevvo Blog. Available at: <https://www.frevvo.com/blog/workflow-automation-statistics/> [Accessed 13 March 2021].
Fradin, R., 2019. The Surprising Reason the Majority of Employees Are Ready to Quit Their Jobs – HR Daily Advisor. [online] HR Daily Advisor. Available at: <https://hrdailyadvisor.blr.com/2019/04/15/the-surprising-reason-the-majority-of-employees-are-ready-to-quit-their-jobs/> [Accessed 18 March 2021].
Kuligowski, K., 2020. [online] Businessnewsdaily.com. Available at: <https://www.businessnewsdaily.com/15909-workplace-automation-benefits.html> [Accessed 18 March 2021].
Mailchimp. 2021. What Is Workflow Automation? Definition, Examples, and Tools | Mailchimp. [online] Available at: <https://mailchimp.com/resources/what-is-workflow-automation/> [Accessed 12 March 2021].
Naidenov, P., 2018. Workflow Automation Can Benefit Your Business: A Beginner's Guide | TechnologyAdvice. [online] TechnologyAdvice. Available at: <https://technologyadvice.com/blog/information-technology/workflow-automation-can-benefit-business-beginners-guide/> [Accessed 12 March 2021].